Protecting Your Outdoor Life Since 1983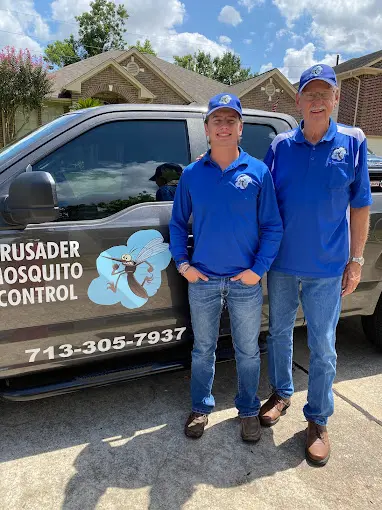 Crusader Mosquito Control was founded in 1983 under the belief that families should receive fair treatment and budget-friendly pricing for their mosquito control systems. Therefore, since 1983, we have built a reputation for excellence and high customer satisfaction. As a family owned and operated Houston business, we understand you want a trustworthy and high-quality mosquito control company for your home. Therefore, we are a fully licensed and insured outdoor insect control company with applicators certified by the Texas Department of Agriculture. We offer only the best to our customers.
We think disease carrying mosquito control should be easy. Therefore, we are an authorized dealer of MistAway® automatic mosquito control systems. Crusader Mosquito Control also takes the time and care to design your systems for optimal mosquito eradication.
Our focus is helping you and your family avoid the irritation of mosquito bites and safeguard you against the dangerous diseases they carry. Whether you need a new system, service, maintenance, repair, or yard fogging, we help you enjoy your outdoor spaces with approved, effective insecticides or repellents. We at Crusader Mosquito Control infuse the Golden Rule in every interaction we have. Therefore, we help you customize mosquito control solutions without gouging you on contracts for service and maintenance. You receive just what you need for your yard, your budget, and your family.